European Ceramics (EC) is an engine room that facilitates products and services to the professional specification market with an understanding of requirements in hard floor and wall finishes.  EC offers innovative porcelain materials for floor/wall as well as decorative accessory items.
EC also offers the following specialty brands:

Intelligent, large format 12mm benchtop material. Manufacturers: Inalco & Nuovo Corso.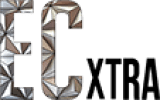 Large format floor and wall 6mm slabs. Manufacturers: Florim, Inalco

Italian manufactured pre-sealed Oak timber flooring and wall panels. Manufacturer: Original Parquet
We invite Architects, Designers & Developers to come and experience our dedicated showroom for their own project requirements. We also welcome general public to come and discuss their own personal requirements for their home or business. Florim Group & Inalco are without a doubt the leaders for porcelain slabs & tiles from Europe.
Save
Save